Last week I wrote about 15 of the tracks on my new MUSIC LOVE HITLIST, so if you haven't read it yet, what are you waiting for???
Read it here >>>> Music Love Hitlist – Part One
Thanks for reading and listening! I'm excited to talk about 12 more songs on Part 2 of the hitlist! But first, just a reminder of where you can listen:
 Listen on Spotify
 Listen on YouTube
Or you can listen to the entire playlist by clicking the video below.
---
Featured Songs
Hearts I Leave Behind written by Travis Meadows & Nick Sturms

Craig Morgan's album, A Whole Lot More to Me, released on June 3rd. Without a doubt Track 5, "Hearts I Leave Behind" was the song I fell in love with the most on his album. There is so much that is right with this song it's insane. The lyrics, the vocals, the message, the vocals, the production, the vocals, the tempo, the VOCALS! Did I mention the vocals? I'm a fan of Craig's vocals for sure, but couple his voice with Mac Powell. I mean, come on!! Mac Powell blows me away. You can feel soul and passion ooze from his voice straight out of the speakers. His voice evokes emotions. No, it commands an emotional response. You can't listen to this song without feeling something.
Then there's the message of the song, the message is really the crux of it all. There is nothing more important than striving to live a good life, a life you can be proud of so you can live in the hearts of all those you love and have left behind when it's your turn to pass from this world. Beautiful and brilliant. Simple, but powerful. Moving and deafening. A message I'm sure has been made all the more sincere and painfully momentous with the death of Craig's 19 year old son, just a little over one month after this album released.
---
Featured Songs
Ease Your Pain written by Chris Stapleton, Jesse Frasure & Lee Thomas Miller
Lie With Me written by Marc Beeson & Abe Stoklasa
I've been a David Nail believer since I'm About to Come Alive came out in 2009. That album was a piece of work. I loved it then and I still do. I've been pulling for David ever since and was so happy when his new album dropped in July. Every time I return to this album, I start with "Ease Your Pain." Written from the perspective of the guy who is in love with the girl who is dating another guy in what seems to be a volatile relationship. The guy on the outside of the relationship longs to be anything and everything he could possibly be for the girl to ease her pain and take away her hurt. I think we can all relate to the pains of relationships in one way or another as well as wanting to take away those pains for someone we care about.
After I was living with and loving on this song for awhile I realized who the writers were – Chris Stapleton, Jesse Frasure and Lee Thomas Miller. This top-tier crew of writers was bound to write something as heart-searing as "Ease Your Pain." I would love to hear Stapleton's voice on this song, but if he wasn't going to keep it for himself, I'm glad it fell into the arms of David Nail. Seems like the perfect recipe for a hit to me. I hope this song will have it's day as a single on radio soon.
The more I listened to the Fighter album the more I was drawn into "Lie With Me" as well. The relationship is busted and it's obvious, but the guy is just not ready to let go of his love. So instead he pleads for his soon to be ex-girlfriend to pretend it's not over yet and let him have one last good memory of how great they once were together. Songwriters Marc Beeson and Abe Stoklasa centered the song around a cool little play on words with the phrase, "Lie With Me" – meaning both lie here physically, but also lie (as in pretend) so this lovesick man can savor every last possible moment with the woman who has fallen out of love with him and is ready to move on. It's easy to relate to the emotions on both sides of this relationship, which always helps move a song up the charts.
---
Featured Songs
Rum written by John Osborne, TJ Osborne & Barry Dean
Loving Me Back 

(featuring LeeAnn Womack) written by John Osborne, TJ Osborne & Casey Beathard


Ain't My Fault written by John Osborne, TJ Osborne & Lee Thomas Miller
Heart Shaped Locket 

written by TJ Osborne, Lisa Carber & Andi Zack
Yes, Brothers Osborne, yes! Can I first just say, how in the heck was "Rum" not a hit when it was first released as a single about two years ago?! This song is pure summertime gold. I was so stoked to see it made the cut for their full album project, Pawn Shop (by the way, this album is the jam x10). Please, please, please music industry people of the world, make "Rum" a single for the second time at some point. It's catchy as heck and sure to get more life now that Brothers Osborne have been picking up steam, growing their fanbase, and gaining attention of industry peeps too.
The whole Pawn Shop album is stellar, but I've been living with it since the beginning of the year, watching a few of the songs I really like work the charts already, so I'm going to highlight a few others that stand out to me.
"Loving Me Back" is a strong ballad of a man who eludes to a lot of previous "loves" (whether human or simply a temporary material fix) gone wrong. Finally, he's found himself in a good kind of love, the right kind of love. It's an odd kind of love song because it has such an eery undertone to it that it almost feels like it should be a breakup song rather than the reverse. Supplement TJ's killer vocals with the powerhouse chops of LeeAnn Womack and this song becomes an incredible attention-grabber.
You can't help but find yourself jamming to the groove of "Ain't My Fault." It picks you up and carries you away with it. It doesn't take long and you'll find yourself stomping your feet with your "hands up" clapping to the commands of the chorus. I do feel slightly conflicted lyrically though. Although the lyrical craftsmanship is on point – I mean on point – the message has me stumbling a bit. I don't like the idea of shifting blame, and not owning up to your actions, and then glorifying that, but I'm choosing to see this more as storytelling, rather than encouraging. Overall, I can't see Brothers Osborne not releasing this. The beat is way too contagious for it not to be a big hit for them if it gets air time.
"Heart Shaped Locket" is such a unique take on a cheating song, and what would country music be without a good cheating song? I love the production of this song (of the whole album, really). I wasn't surprised to learn this album was produced by Jay Joyce (along with Brothers Osborne and Brad Hill). The album definitely seems to have Jay's fingerprints on it, but you also get such a fresh, unique birth of something new simply because John and TJ Osborne are incredibly talented musicians and artists. I love the raw and real delivery by John and TJ throughout the album. Sonically, without the lyrics, the music is already telling the story of "Heart Shaped Locket." Still the lyrics outline a unique portrayal of the classic country cheating song.
---
Featured Songs
Fire written by Brett Eldredge, Ross Copperman & Jon Nite
After Brett Eldredge's current single, "Wanna Be That Song," works it's way up the charts I hope to see "Fire" as his next single from the album, Illinois. Written by Eldredge, Ross Copperman, and Jon Nite, "Fire" keeps the flame of what has become the signature Brett Eldredge sound blazing. Plus it seems anything Copperman and Nite write (either together or separately) these days is smoking hot!
---
Featured Songs
Heart's Desire written by Kip Moore, Adam Browder, Dan Couch & Erich Wigdahl
Sometimes simplicity is what makes a song so great. There are so many great simple little things about Kip Moore's "Heart's Desire" that when combined together they turn this song into an ear-catcher. Truth-be-told, I don't think this song would have made my list without the "ooo's" and the "hey's" in the chorus. As simple as they are, they're fun to sing and I find myself ardently awaiting the chorus to roll around every time so I can sing along. It's fun, and sometimes that's all you need to enjoy a song.
---
Featured Songs
Cigarette written by Jaren Johnston, Kip Moore & Chris Stapleton
With three writers that are all successful artists in their own right, it is inevitable this song will be a smash for Frankie Ballard. In fact, I think it will be the biggest song of his career thus far. Right out of the gate, this song smacks you in the face with an edgy guitar lick, leaving the mark of an oh-so-cool vibe. Ballard has so much texture and soul to his vocals, they're a perfect match for this racy, sexy song.
---
Featured Songs
Getaway Truck written by Aaron Watson
"Getaway Truck" is 100% the standout song on Aaron Watson's album, The Underdog. This song has a whole lot of hitch in it's giddy up, which is precisely what makes it so great. The click of the song is such that you find yourself wanting to learn every word because the way they weave in and out with the instrumentation is totally satisfying so it's fun to be part of it. Catchy, catchy, catchy. The Underdog was released in February of 2015 and "Getaway Truck" has tested the waters some, but sadly never really made any waves.
---
Featured Songs
Damn Country Music written by Cary Barlowe, Josh Thompson & Jessi Alexander
I have to believe this song is near autobiographical for so many songbirds working for that Damn Country Music in Nashville, TN. I couldn't love this song more. I can only imagine how this co-write might have started off for Cary Barlowe, Josh Thompson, and Jessi Alexander. Perhaps the writers were swapping Music City heartbreak stories of the chase for the music dream and as they shared and reflected, "damn country music" rolled off the lips of one (or all) of them, and a song title was born. Could it be? Even if that's not the case for the inspiration behind these three mega-hit writers' song, I'm sure it is the truth of many others who have chased and are chasing that music dream in some form or another. Artist, songwriter, musician, producer, manager, label rep, publicist, agent – whatever the role or the connection to country music, this song is the truth for many if not all. Damn country music.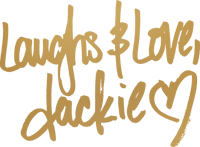 Part One was posted on 9/29/16. Check it out here >>>> MUSIC LOVE HITLIST – Part One.
Part Three was posted on 10/21/16. Check it out here >>>> MUSIC LOVE HITLIST – Part Three.
You might also like