Hello there and Happy New Year! I know it's been awhile since I've written, and even though I haven't been on here a lot in the past couple months, there has been a little behind the scenes commotion! I'm having my website redesigned – YAY! It's not quite finished, but I'm really ready for a new season with you, and really excited for you to see the new look when it's ready. 🙂
Speaking of seasons, I've been reflecting much on the idea of seasons in our life lately. Seasons come and they go, it's inevitable. It's true for the kind of seasons that relate to weather, but what I'm really talking about is the seasons of our lives. We often find ourselves holding on hard to things that we really need to just let go of, but you know what? It's ok to let go. In fact, most of the time the transition of seasons in your life is calling you, begging you, and pleading with you to let go of the old seasons so you'll have room for the new seasons.
One of my biggest takeaways from 2016 is that life is so utterly seasonal. We tend to think of it more like something to be mastered and completed, but instead it's ever-changing like the seasons. It's much easier to ride with the seasons than it is to buck them. They come with purpose and according to our needs. Not necessarily our desires, but our needs – needs that are crucial in the process of shaping us for Heaven.
As new seasons flow in, we encounter new excitements, new adversities, and new stirrings in our hearts. Amidst the change God doesn't leave us stranded, though. Sometimes He does take away the old – He might strip us of friendships, jobs, neighborhoods, family, money, whatever it may be in order to shake us up and prepare us for what He has in store for us next. Seasons come and go, and life is ever changing in this way.
Last fall I saw this quote posted on Instagram.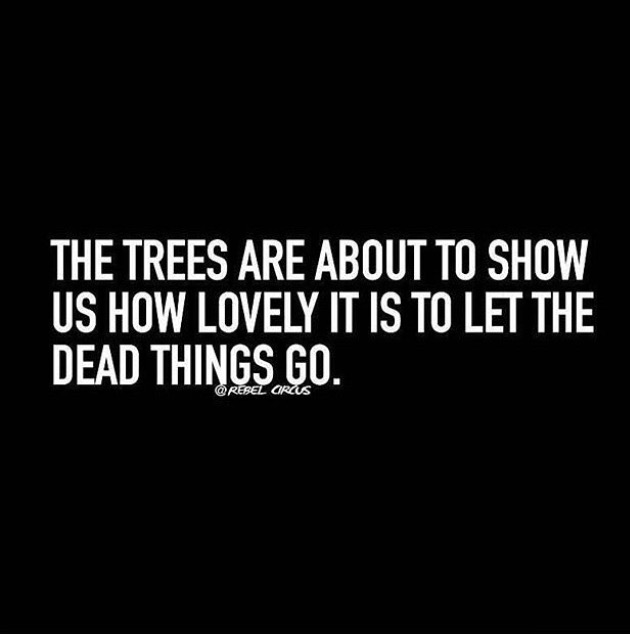 It struck me in that moment and it still strikes me now.
In a lot of ways that was what 2016 was for me. Letting go of things I unknowingly grasped tightly in my hands until those leaves full of color dried up and shriveled right there in my clenching fists. The beauty gone, smothered into pieces, until another season – a spring that births new life – eventually rolls around.
Dead things. Let go of the dead things.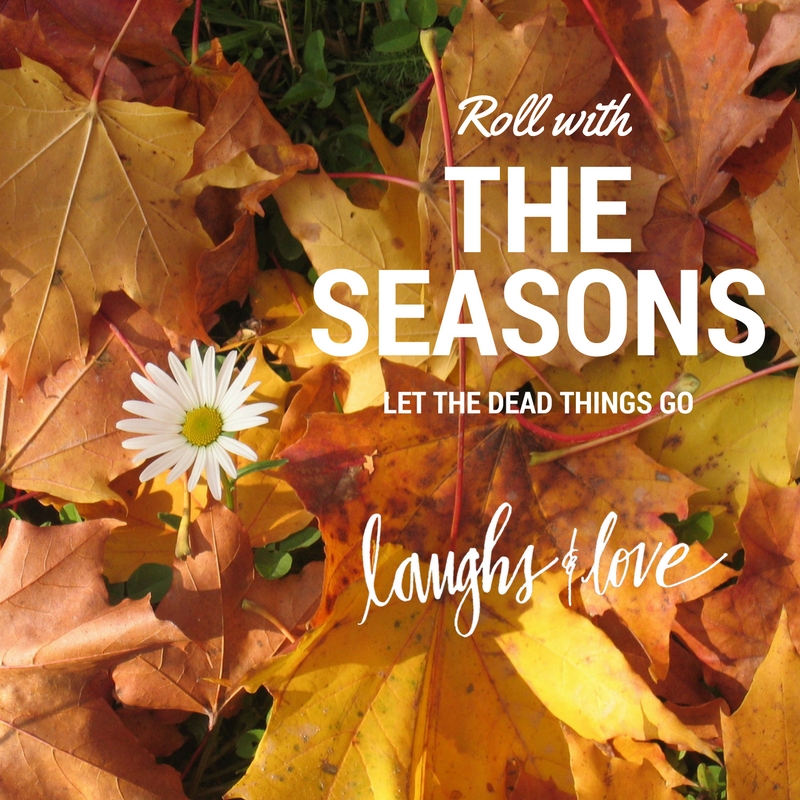 They no longer have life, nor are they supposed to be the same life-giving source they once were (at least not in the same way). Instead they've already completed their life cycle and given you life in the ways you needed it while you needed it – for just a season or two. But you are no longer the same person you were prior to the death of those things that once gave you life, that have since came and gone.
Don't mourn the loss of the passing seasons; instead celebrate them. Seasons teach us necessary lessons, strengthen us, and prepare us for the road ahead. You, my dear, are now stronger, bolder, and wiser than you once were. You might say you are now, "seasoned." Roll with it.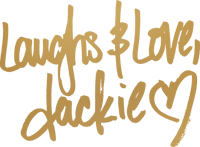 Header photo via Unsplash.
You might also like