These are strange times we are living in right now. Life has been flipped upside down. There has been SO MUCH change in the world. Even in normal circumstances, change is tough. Add to that a pandemic and you have a recipe for sky-rocketing fear and anxiety. Thanks, coronavirus.
But I don't think it has to be that way.
When you pick up a book, you don't dive right into the middle of the story, you start at the beginning and read it through to the end, trusting that however the story unfolds, the author has a plan that is in motion and you see that plan through to fruition. Our lives are similar. We happen to be somewhere in the middle of each of our own stories right now and our author has a plan that is in motion. Our author knows the end of this story. Do you trust your author?
I mean, who is writing your story anyway? Who are you listening to?
Politicians?
Doctors?
Hysteria-inducers?
Down-players?
Family?
Friends?
Fear?
Sure, some of these people might have a lot of insight and wisdom, they might know a lot and it's good to sort through all of the information that is being thrown out there right now so you can be safe and smart about the state of today's world. Still it is more important not to lose sight of the storyteller.
God is the author of this story. I don't mean that He is the author of the evil plot that has been interjected. What I mean is He is the author of your life and your story. He already knows how every last bit of this will pan out, and I have to believe that He is continuing to permit the heartache for our ultimate good. Yes, even this crisis can be used for our good, even if it ends in death because even death is not the end of our story. Virtue is shaped through difficult times and seasons in life and into death.
As painful as all of this may be, it is us that God wants. He wants YOU. He wants relationship with you. He wants goodness and good works from you – crisis or not. What are the fruits we bear?
I'm not sure where you are at in your life in regard to your relationship with God and producing good fruit. To be honest, I am not at all where I want to be in either of those categories. I feel a huge gap in my relationship with the Lord. I feel so far from where I once had been and where I'd like to be. I feel the intimacy I once had with the Lord has fizzled. The reality is it is not lost. I know that I have just gotten lazy and pushed Him away, into the background of my life in a lot of ways. That is hard to admit and I'm not proud of it, but it's true. The silver-lining is that I know He is the source and summit and I will work to grow in intimacy with Him again. I know enough to know that He is there waiting for me and He's there waiting for you too.
I have been thinking about and talking with my husband lately about the idea of producing good fruit with our lives, and I just don't think I have much to show for myself in the way of producing good fruit. I don't think I've used my time or talents to the extent that maybe I've been called to. Maybe you feel the same way.
I imagine I'm not alone in those sentiments. In fact, I've shared conversations along these lines with other people and it's not that we don't want to utilize our time and talents, it's just that we sometimes feel lost in trying to pinpoint our talents and that stifles execution and also leads to squandering of time, which unfortunately is right where the devil wants us.
In this season of difficulty we are all being given an opportunity to draw into God and work through this with Him. Lean into the storyteller and ask Him what your story is supposed to look like right now in this moment and in the next, ask Him about the talents He's bestowed upon you and the fruit that He begs for you to bear and the path He desires for you to take in order to bear it.
I don't have the answers, but now in this season of being still, I'm going to lean into Him and grow my relationship with Him. I'm going to ask Him about all of these things. I'm going to set it all down at His feet and give Him permission to lead me and to work through me. I am going to say YES to His plans and His story for me. I know it's not always easy, but our author didn't promise it would be easy, He just promised it would be worth it.
I challenge you to do the same. Lean into the Lord. It's time to get intimate with Him. I promise you, friend, that is the one endeavor where you can't go wrong. Lean in to your author and let Him lead you.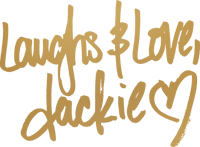 You might also like