Living deep in the recesses of my heart, there's a secret I've been keeping. I confess I've been way too proud to admit my secret for years. Too proud because admitting it out loud seems scary. Too proud because I fear how I will be perceived. Too proud because I don't want to be misinterpreted or misunderstood.
There is nothing I can do to guide the way in which this post might be received and letting go of the ability to direct and control the ears and hearts it may fall upon is frightening. I've learned as a writer if you suffocate your voice and craft it allows you to be swallowed up by fear. Fear keeps you from being fully honest, open, and vulnerable. Sometimes fear will keep you from writing altogether. I know this to be true because fear has suffocated me often – particularly with my writing.
But I no longer choose fear. Whatever will be will be. God will guide my future. What I know is I need to write and I need to share the stirrings of my heart – for myself and for you.
Since May of 2015, I've drafted and redrafted this post (I know, ridiculous). I've added, deleted, and restructured this thing so many times it's silly. It's been existing as a fishing net for my thoughts as I've been cautiously planning the right words and the right timing to cast them out into the open, but it kept coming up short. It never felt complete.
Something was missing in this piece and I couldn't quite put my finger on it. One day as I listened to the debut EP of my friend, Dee Simone, it finally became clear. Track 5 on repeat revealed what was missing, the word I couldn't quite put my finger on. The essence of this blog post was summed up by one simple word I had been struggling to grasp. This one word is truly the essence of it all. This word is the title track to Dee's EP (which you should go purchase right now). The word? LOVESICK.
One simple word. One beautiful song. Yet it embodies the stirrings of my heart.
Lovesick. I am lovesick.
There. I finally admitted it. Not just to myself, but in public. Eek!
I am lovesick for three things:
An ever deepening love and romance with God.
Love of friends, a brotherly/sisterly kind of love. The kind of love a community reaps and sows and thrives in.
Radical, generous, and self-sacrificial love that manifests itself in the sacrament of marriage. A relentless and inspired love nourished by the graces poured out in matrimony. A pursuit of holiness and sanctity found in a partnership between a man and a woman who vow to seek God both together and separately. Desire to love God more fully by loving an earthly spouse more fully while self-lessly and continuously extending mercy and forgiveness in a living, breathing relationship. Deep, authentic, true love of a spouse. Total and constant self donation to the other.
I believe with all of my heart I am not unlike you in my longings for love. I believe in some way, in your own form you too are lovesick. If we really genuinely reflect on the condition of our heart, if we go deep enough I think what we all find is we are mostly lovesick fools in one way or another. We're lovesick for the Lord and we're lovesick for one another. More than anything else in this whole world we all desire to love and be loved – even if we're in denial of this, our most basic need.
My little heart has an immense desire, a yearning, a longing for love of all kinds, but what I want to focus on is my third point, desire for spousal love.
I long to be deeply and madly in love – a once in a lifetime kind of love. Not a mythical, fairytale kind of love, but a real life – through thick and thin, in sickness and in health – kind of love. A love that requires a lot of hard work and selflessness through all the tough times when I might prefer instead to quit. I long to give my life to another, to be united in the Holy Sacrament of marriage to the one man God has chosen for me. I desire to no longer be just one on my own ("fine" all by myself), but united/bonded to a spouse by the grace of God. I desire to share my life with my best friend, the man who I can turn to in good times and in bad. To be with the person who loves me in my most simple and basic form – just as I was created to be. I desire to be with the person who encourages me and challenges me to become the best version of myself, the person who isn't afraid to call me out when necessary, but will still love me unconditionally as I falter. I desire to be with a man filled with adventure and passion for life, a man that chooses to live his life seeking truth. I desire a compassionate and affectionate man who won't judge me or make me feel small, a man that longs to live in a better world, striving in the simplest ways to make the world around him better.
So to you, future spouse, you need to know I will likely be guarded at first. I don't want to be, and I'm working on that. I've been broken in many ways in my 32 years of life. My heart is tender and I've learned to put on my armor of protection to keep people from getting too close to my heart – out of fear, a fear of rejection. So please be patient with me and move slowly or I may be inclined to turn and run because it will probably scare me to feel too vulnerable too soon. But if you are the one for me, I will let you in when I know how and when I also know I can trust you with my heart. With my heart – that's a big deal, the biggest of them all. And when I have fallen in love with you I will promise to be by your side until death parts us. I will strive to give selflessly of myself to you as spouses are called to do for one another. I will love you in your imperfections and pray you will do the same with me. I will love you right where you are, for all that you are, no matter the form. I will pray with you and for you – just as I pray for you now. I will do my best to always point you to God in all things, because God's desires for you are far more important than my desires for you or even your own desires for yourself. I will support you and encourage you and love you for you. I will choose you over and over and over again.
For so many years I've worked hard to be a strong, independent, fearless, career-driven woman who didn't need help for anything. I wanted to prove I could make it on my own and I guess I thought I'd then just magically fit someone else into my life on my terms once I had achieved all I aspired to achieve. In the process of all this holding back I managed to keep everyone from getting too close to the inner workings of my heart, including God. I closed the door to my heart, locked it up and threw away the key. Then I made sure everyone would stand at a distance – not to get too close – so I could protect my little heart from even the slightest possibility of aching. In my attempt to block out rejection, I blocked out my ability to accept and give love, like so many of us have.
I approached dating in such a silly way. I always held myself back – my full, true self. No one wants to be rejected for being fully themselves. It hurts. So somewhere along the way, because the past hurts of my heart I subconsciously began to withhold my heart. I decided I would only reveal tiny, tiny pieces of myself to the people in my life – particularly in dating, which obviously left guys completely clueless as to how I really felt about them. I wanted them to pursue me, but I would keep myself at a distance. I guess I figured once I finally arrived at a place where I knew I could trust a man with my heart without a hint of doubt, THEN I would be 'safe' enough to reveal the real me, in my fullness. THEN I would speak love and act out love in the way my heart so desires to do. THEN I would write the sweet notes, speak the kind, encouraging words, reach out to hold his hand, be receptive to his leadings, give him access to the intimate spaces of my heart.
What I didn't see, is these are some of the things that make up the very foundation of the kind of person I am and the way I long to give and receive love and affection. So if I'm not willing to be fully and vulnerably myself early on, he's not getting the real me. Authenticity (whatever your authentic self may be) is what makes you an attractive human being. Authenticity is what makes you come alive. I wasn't living or dating very authentically so why would it be attractive to anyone? Why would it be worth taking a chance from their perspective? Authenticity is attractive and is like a magnet for pure love of all kinds. You, living as your truest self is what will attract you and your spouse to one another.
Love is a lot of things, but it is not always safe. Love is risky, but I would rather be the one to not be loved in return than the one who never allowed himself to love or be loved at all.
Praise God for His multitude of blessings, but most of all for being merciful and relentless. Praise Him for being patient and gentle. Slowly, He has been encouraging me and teaching me how to open my heart up once again. More than that, He has been healing my heart and giving me deep insight. He is showing me how to let Him into my life more abundantly and how to let others in too. God continues to tell me He wants to give me the desires of my heart, but I have to open my heart in order to receive them. We can't really receive unless we are open to receive. Honestly, there is fear in that because it requires vulnerability and creates an inroad for the potential of a broken heart again. So I continue to ask the Lord to teach me.
Teach me how to open the door of my heart in order to receive whatever it is you wish for me to receive. Teach me to be fearless, to love radically and generously. Teach me to love with a fierce kind of relentless love.
I am Yours, Lord. Let Your will be done. Do with me what you will.
So there you have it, the secret of my heart is no longer a secret. I am lovesick.
I don't write this to garner sympathy (please no) and I don't write it to hear things like, "it'll happen when you least expect it," or "hang in there," or "you'll meet him when you stop looking," or any of those incredibly common, yet mostly crappy phrases I'm sure come from the well of good intention, but really only ultimately make a person feel misunderstood and unheard. This isn't about seeking dating advice (Lord, please no) or a reckless opening of my heart to just anyone and everyone. That's not what this is about. This is about being honest and real with myself. It's about being authentic.  This is about leaning into my weaknesses and breaking down my insecurities so I may continue to heal. I share it so I can begin to learn how to better be honest with myself, to flex the muscle of my heart.
Hopefully in the process my honesty might encourage you to get real with yourself too. Maybe you will give yourself permission to let down your guard a bit and allow your heart to be loved. Perhaps you'll find the secret of your heart, like mine, is it's constant desire to love and be loved – in all forms.
I've learned we spend a lifetime making sure no one can see inside our heart. We are afraid of being exposed. It's scary to let go, to allow our hearts to be seen and touched. But the only way to allow your heart to be loved is to also allow your heart to ache. Why do you believe love is never painful? Be prepared to ache at times so your capacity to love and be loved can grow abundantly and fiercely. Love is the most simple and pure purpose of our existence. Choose to allow your heart to bleed with love.
A good place to start is with God. You are always and forever His beloved. He will love you relentlessly and mercifully. Lean in and He will slowly reveal to you how deep His love is for you. You wouldn't be able to handle the intensity and depth of His love for you all at once, though, so He'll reveal just what you need as you grow into your capability of wrapping your arms around it. He will teach you how to live a life led by love, like a good Father does.
Be loved, my friends.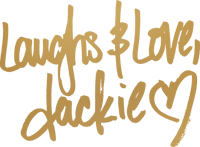 You might also like