Last Wednesday was Ash Wednesday, the start of Lent. My personal state as I neared the beginning of Lent was certainly not my best version of myself. I tend to give myself a world of excuses to let go of my self-discipline when the weather is cold and the sunshine is lacking. It is no secret that sunshine and warm weather transform me into a much more vibrant and active person. It's not that I hate the cold or snow. I actually quite like it… but only temporarily. VERY temporarily. I think it's safe to say, I am currently really over the cold. I'm sure it probably sounds ridiculous for me to complain about cold weather when I live in Nashville and we really don't get much cold or snow, especially since I grew up in Ohio where cold weather and snow were always of abundance every winter. However, I moved south for a reason.
All this to say cold weather becomes an excuse for me to stay in bed in the mornings and hit snooze when my alarm goes off at 5:15AM for my workout. So I haven't been in peak physical condition as of late. I also have been quite indulgent with my eating. "Lent is almost here and then I'll fast," was my excuse. "Indulge now, you'll be fasting soon," I'd say. So I did and then I did again… and then I did again. Eek! Self discipline has been a distant memory, rather than a day to day acquaintance, and I've been paying for it! When I become indulgent on food, drinks, laziness, excuses, etc. I live the consequences. When I become a slave to everything and anything, never exercising the word, 'no,' I begin to realize my perceived 'freedom' is not really freedom at all. Instead it is just what I said, slavery. Slavery to everything. When you don't use your strength to say no to some things, you become a slave to it all.
Recognizing all of the above, I decided to come in hot with my Lenten fasting. I wrote down my guidelines to stripping back the excess in my life with the intent to be able to focus on Christ and others more. I decided I was going to do it up big so I could transform myself by the time Lent was over. I made a list of about 6 things I resolved to do without for Lent and gave it a go starting on Ash Wednesday.
By the time Friday rolled around I found myself ALREADY failing, which really only resulted in me feeling like crap about myself all together. There were too many things on my list I couldn't keep track of them all, so I would forget about something here and there and catch myself in the midst of failing.
Sometimes too much of a good thing is a bad thing.
My end goal was positive. My intentions were good. My goals were not unattainable, but they were so rigid they were not realistically setting me up for success. Ultimately the feelings of failure coupled with the discomfort of being without so many things at once left me in a state of incredible irritability this morning.
It seemed as the world was working against me. All I wanted to do was go meet up with a dear friend at a coffee shop. We often meet up on Saturdays and work on our dreams. We may or may not do a lot of talking as well… but ultimately we both have big dreams and big visions for our futures so we come together to work on our respective dreams side by side. Well, this morning I went to our normal spot and traffic was insane. There were so many cars on the road, everyone was moving slow, and there was no parking. I quickly became agitated. Eventually I finally found a spot to park, but had a bit of a walk to the coffee shop. Once I got there it was packed. I mean, more than twice as packed as the norm. I felt myself grow increasingly irritated and decided to abort the plan of meeting there. I went to a different coffee shop and the same thing there. No seats and too many people. I tried a third place, again to no avail. I was WAY agitated at this point. I really dislike when agitation like this arises in me and I kept asking God why I was reacting so poorly. Why can't I get myself together? Why is this such a big deal to me right now?
I called a fourth coffee shop to see if they had wifi and if it was too crowded to find a seat. The barista on the phone assured me it was only sparsely populated at the moment. I felt almost instant relief and decided I'd make my way over there. Some of my tension began to release. I parked my car and began to walk to the coffee shop which was a few blocks from my parking spot. As I walked up to the coffee shop, I felt a wave of peace come over me as I thought about the fact that the name of it was, Just Love. Hmmm… I believe God was telling me that very thing. Just love, Jackie. That means love yourself too.
I reflected on my long list of Lenten fasting and realized I was not loving myself very well in the midst of it all. I created a list that set me up to feel like a total failure and it was making me super irritated. I breathed a sigh of relief in recognizing this and decided it would be best for me to focus on just one or two things this Lent instead of my extensive list. What if instead of doing a bunch of things poorly, I set myself up to do just a few things well. In the process I could love myself a little better and most certainly would be able to love others a little better too. Lord knows the goal of Lent is not to make everyone else a victim of my failures.
So yes, sometimes too much of a good thing really is a bad thing, particularly when you no longer are able to love well.
Perhaps you too need to scale back and cut yourself some slack. How about instead, no matter what you choose, you choose to JUST LOVE.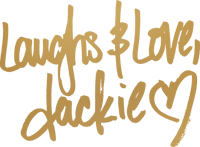 You might also like