Following the truth is not easy. My heart and soul felt crushed. I felt the weight of the world pressed upon me as I sensed God calling me to step up and be a disciple for Him in a bigger way than ever before. I heard Him telling me to be the punching bag no more, but to instead allow the truth to speak for itself. The truth must be known. Not simply for the benefit of one's self, but for the benefit of others – the others who have been silenced, the others who conform without questioning.
There have been many things that have been revealed to me as of late. I feel God building me up from within. He has taken me through so much personal and spiritual growth. He has stripped me of all that is not important. He has emptied me completely. Tore me down and tore me apart. Not for callous or unnecessary reasons. It has all been with great purpose, with great cause. He has torn me apart so He could lovingly piece me back together. Since the onset of the height of my spiritual journey thus far, which began years ago I had to recognize that I had gone off the tracks – far off the tracks. But He has been patient. I was drawing crooked lines with my life. Really crooked lines. But the thing about God is He has the ability to pull straight those very crooked lines that we so proudly draw. He allows us to weave in and out, to go back and forth, up, down, and all over. He allows for us to scribble on the page of our lives and permits us to believe we have the power to make all of our decisions and to control all of our circumstances, until we finally come to realize that we don't. We actually have very little control. Very, very little control. Free will, yes, but control, no. And then he asks us to give it to Him, to let Him have it so He can fight our battle for us.
But what is it that you wish to choose? Do you wish to choose control? If so, why? Why do you long to control so much? Why do you lack trust in God? What fears are you allowing to keep you from moving forward?
It is in deep seeded trust and dependence on the Father where your life will begin to make sense and bear fruit. It is in trusting and loving in faith (regardless of where that takes you) that the Father will pour out His many blessings and allow you to use your gifts fully and completely. He will bless you. All you must do is say yes to Him and Him alone and then move forward in your yes to Him.
I can't sit here and tell you that the road ahead, the road of saying yes to God, will be an easy one. Maybe sometimes, but not always. I can't say it won't be lonely. Remember the Father's walk with the cross He bore. Remember the beatings He took and the humiliation He suffered. Remember how He did it all humbly, with great strength, and in great obedience. He did so because His yes to God was THE ONE AND ONLY thing in this life that really mattered. Now reflect on how important that one yes was for the rest of us. For all of us.
What is the yes you are avoiding in your life? Where are you withholding? When you say no to God, it doesn't just affect your own life, it does affect others' lives as well. Be strong. Be brave. Be courageous. Do the Father's will. Do it for the good of the world. Ask yourself what is just? What is right? What are your motives? How deep are you willing to love, even when that love is painful to the point of death? His love is so deep, so rich – to the point of death on a cross. Are you capable of that kind of love or will you run?
I believe your time has come. Your time has come to be all you were created to be. Your time has come to have the tough conversation, to take the leap of faith when you can't see how you could possibly fly or be caught. Your time has come to do what is right and true and just. Your time has come to hand over ALL of your concerns and your desires to control. Give it all to God.
What are you waiting for? Go on and say yes to Him and then move forward with Him by your side, because that is right where He'll be. Never leaving or forsaking you. Take up your cross and walk with your Father.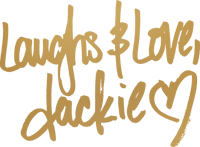 You might also like