Yo, peeps! I've wanted to create and write about my own little music hitlist for oh so long. So long, in fact, that I've watched songs that have been living on my hitlist enter the charts, rise to the top, and fall off, causing me to have to remove them at that point because by then it's all just really old news. New music releases in the last year or so have gotten me really amped up as a listener again, which makes me HAPPY! I tend to be an album/project kind of girl so album release day is one of my favorite days of the week – especially now that it falls on Fridays!
There are so many great albums out right now so I'm stoked to share what I've been loving on. Because I've been dreaming this up for awhile, I've been banking songs in the playlist and it keeps growing. This also means I've been jamming to some of these songs for literally a year or so. Some of the songs on my playlist are just now seeing life on radio, some of these songs are brand new off newly released albums, and some of these songs fall somewhere in between…
Because this first hitlist is pretty expansive, I'm gonna break it down for you and write about it in segments. I've written about fifteen songs on my playlist (highlighted below) for the first installation of my MUSIC LOVE HITLIST. Read on and soak in all that MUSIC LOVE, my friends!
 Listen on Spotify
 Listen on YouTube
Or you can listen to the entire playlist by clicking the video below.
---
Featured Songs
Night Shift written by Billy Montana, Tofer Brown & Philip LaRue
Dirt On My Boots written by Rhett Akins, Ashley Gorley & Jesse Frasure
Cowboy Hat written by Jon Pardi, Brett Beavers & Bart Butler
Ok, people, first of all, this entire album is ridiculously amazing. I've been a Jon Pardi fan for a long time. I first saw him play gigs at the bar, Losers, in midtown Nashville, back when it wasn't overly crowded and it was just three dudes sitting on stools playing acoustic guitars, singing rounds of cover songs – the good old days;-). I dug him as an artist right away and later randomly happened to see him play out in downtown Nashville at one of the honky tonks (in his pre-label deal days). I have this funny little litmus test of weeding out who I feel is legit and who's not. It consists of requesting a handful of specific songs and not only did Pardi know my requests, but he killed them, including "I Love a Rainy Night" by Eddie Rabbitt. I watched his charisma on stage and said to my friend, he will be as big as Kenny Chesney someday and I totally still believe that. Enter his current album, California Sunrise, which released this past June and I hope will be a total springboard for him into super stardom. I love this whole entire album. Seriously, the whole thing.
His first single off the album was "Head Over Boots," which was a great lead single. His follow up single is "Dirt On My Boots," which I also totally love, and think will be an even bigger hit than his first (which went to number one on the charts, by the way), but the ringer on this album for me is "Night Shift." THIS FREAKING SONG KILLS ME. It's like the country version of Bob Seger's "Night Moves" and I love everything about it. From the opening lyric, this song had me. It kicks off with a killer groove coupled with relatable lyrics, "It's been a wreck-me-week…" "Night Shift" is a gritty, sexy love song after a hard day/week of work.
So yes, "Dirt On My Boots" will totally go number one and I don't mean to downplay it at all. I like it almost as much as "Night Shift," but still the latter takes the cake for me. I really think "Night Shift" will be a career kind of song for Pardi, so if the record label doesn't single that song after "Dirt On My Boots," I'll need to have words with them. Ha!
Add to the mix "Cowboy Hat" and Pardi will be riding high on number one's this year and next. Not to mention that there are definitely others on his album that have total potential too. I could write a whole piece on this project and would have if I didn't have so much music swimming around in my head right now. I'm in love with this album. Music love, you might say.
---
Featured Songs
With You I Am written by Cody Johnson, Trent Willmon & David Lee
This song. It's everything a woman wants to hear her man sing to her, and it's everything a tough, manly man never thought he would be. Yet love somehow has transformed him into just what he thought he wouldn't be and it turns out he's more than ok with that. Swoon. Uh huh, double swoon over this song. Cody's had a ton of success as a Texas country artist and I'm hoping his crossover into the mainstream country world is equally successful. He's got a great voice and passion about him. Plus the resurgence of a more traditional country sound as of late opens the door for artists like him and Jon Pardi to really stake their claim in the industry and on the charts. I foresee this song to be a total "wedding dance" song, so expect to be hearing it at all those country weddings, folks.
---
Featured Songs
Hell on a Highway written by Blake Bollinger, Matt Rogers & Ben Stennis
The more I hear this song, the more I realize I can't get enough of it. It's a 'belt as loud as you can while speeding on the highway' kinda song. Somehow it leaves you feeling free, even though the guy in the song is left behind broken-hearted. I relate to the chick in the song, who's driving for her freedom with those "high heels pressed down hard like she hates that floor-board." The cadence of the chorus totally makes this song for me. Without it I don't think this song would go over well and might not even work at all, but the writers found just the right blend to not only make this song work, but to make it a total standout song. The chorus lyrics are so tight fitting and beautifully crafted and when put to that beat of the song, they really come alive.
The overall production of this song is spot on throughout (props to co-producers, Jeremy Stover, Julian Raymond, and Scott Borchetta). I'm particularly in love with the way the bridge builds through the woahs and leads into the simple, but empowering lyric, "she's wrecking the concrete, like she wrecks me." It just feels so good to sing that line. The production of the song feels like a fight for freedom from the female's perspective and a struggle with loss from the male's perspective. Moore's "You Look Like I Need a Drink" is sitting at the top of the charts right now, but I hope "Hell on a Highway" is the follow up single.
---
Featured Songs
Reckon written by Randy Montana, Jeremy S. Stover & Derek George
Adam Craig has a powerhouse voice with a presence. His vocals are strong on "Reckon" and directly connect with your heart. You can feel the emotional turmoil and loss the guy in the song is experiencing as Craig's vocals carry you through the journey. The chorus of this song is super clever and the song is catchy as all get out. It's a windows down, speakers blaring, belting the words out kind of song. I hope this song takes Adam Craig right up the charts. He's been working hard at it for years (remember the Telluride days?), it'd be nice to see it pay off for him now that he seems to have a strong sense of who he is and what he wants his artistry to look like.
---
Featured Songs
Love Triangle written by RaeLynn, Jimmy Robbins & Nicolle Galyon
I first heard this song about a year or so ago and it had my attention instantly. I've been waiting and waiting for this single to get released. I used to listen to live videos of this song on YouTube in my car on repeat before it was officially released anywhere because I couldn't get enough of it, but I also couldn't find it anywhere else. This songwriter crew is a dynamite trio (RaeLynn, Jimmy Robbins, and Nicolle Galyon) first of all, but add to that a topic so pertinent to so many people and it's sure to create a massive hit for RaeLynn. I believe this will be the hit she's been waiting on, the song that will change her whole career and elevate her to the next level. Even though the song is written from the perspective of a child of divorced parents, it's still relatable to everyone and anyone because at the heart of it all, the song is about a longing for completeness – a completeness in love. No family (no matter if divorce is a part of it or not) is without brokenness. Therefore, in each of our hearts there is always some level of longing for the fullness of love, particularly a full familial love, which can only be found in it's fullness in the Holy Family. For this reason "Love Triangle" has the ability to reach and hopefully bring a small sense of healing to many hearts and families.
---
Featured Songs
Before You Called Me Baby written by Caitlyn Smith & Matt Jenkins
Raw, real, and vulnerable. "Before You Called Me Baby" is like a glimpse inside Caitlyn's heart, but still I hear this song and see myself. I imagine this is what every songwriter wants for their listener. The more vulnerable we are with life's experiences the more we relate to others. This song is a story of total redemption and that's where the real power lies. You feel the emotions Caitlyn sings about as she takes you from the end of the road to a love that literally saved her. Who doesn't want that kind of redemption and love? Plus, this girl's vocals. Seriously, girl can sing! Did I mention her vocal ability? Loving this one so much right now (not to mention the rest of her EP). Yes, Caitlyn, yes!
---
Featured Songs
Blue Ain't Your Color written by Steven Lee Olsen, Hillary Lindsey & Clint Lagerberg
In March of this year, before Keith Urban's album, Ripcord, was released I was at an event which gave me the opportunity to hear Steven Lee Olsen (one of the co-writers on this song) introduce "Blue Ain't Your Color" as an upcoming cut on Keith Urban's yet to be released album. He played the song and it put me in a near trance. I fell in love with it right then and there. Then it became a waiting game for the album to actually be released so I could listen to the song endlessly, which of course I did. This past summer before the song was announced as a single for Urban, and a different song was still working the charts, I was lucky enough to hear him play it at CMA MusicFest. I threw my arms in the air and screamed in delight when he kicked off the first few notes of the song. It's the song I wanted to hear him play live the most (honestly the only song I really cared about) that night and he sure did. I'm pleased this one is his current single and rapidly climbing the charts with it's unique swagger.
---
Featured Songs
Drunk Girls Don't Cry written by Maren Morris, Luke Laird & Barry Dean
Second Wind written by Maren Morris & Shane McAnally
Sugar written by Maren Morris, Brett Tyler & Laura Veltz
Last November Maren Morris released a five song EP – a little teaser (and a way for the label to test the market, of course) for her full album. I'm an album kind of girl and I like to know that an artist can put out a cohesive, strong body of work rather than just releasing singles mindlessly. In this case, Maren's EP was enough for me to get on the Maren Morris train. I was loving it from the get go. There wasn't a weak track in the bunch, and to be honest, I'm disappointed "The Company You Keep" didn't make the cut for the full album that was released this past June, even though it admittedly wasn't the strongest song on the project. Anyway… prior to the full album release the song I was really digging was "Drunk Girls Don't Cry." It's so comical and well written, not to mention true… I'm a fan of this song and hope to hear it as a single at some point.
When the full album released it was like a magnetic force drew me into "Second Wind," a song previously recorded by Kelly Clarkson. This song is magic. It's number one gold and super anthemic to it's core. I must admit I even favor Maren's version of  "Second Wind" over the nearly incomparable Kelly Clarkson. It's just that good and so very clearly Maren's song. Please Lord, tell me this song will be the next single for MM! Truth be told, even if it's not, I'll still be jamming to it on the regular. I've adopted it as my own anthem, actually, and guess what? "Any second I'ma catch my Second Wind. Na na na na, na na na na…"
"Baby would you be my sugar?" The track, "Sugar," showcases a pleasant little analogy between the sweetness of love and sugar. Love the tempo of the song, the lyrics, and the overall production and sound. Honestly that goes for all the tracks on this album. It's just a stellar, strong project and I'm happy to see Maren getting some major love and payback for her incredible knack for both writing and singing.
---
Featured Songs
Kill a Word written by Eric Church, Jeff Hyde & Luke Dick
"Kill a Word" is probably one of the most clever songs ever written. EVER. This song is so incredibly artfully crafted, and still it exudes a total air of effortlessness. It's by far my most favorite track off Eric Church's current album, Mr. Misunderstood. Without losing even the slightest bit of Church's well-established country, rock edge "Kill a Word," is filled with heart and compassion, which happen to be currently sending it right up the charts. I love the writers' desire to eradicate negative, hateful words. It beckons us to ponder what a world like that would be like.
---
Featured Songs
Road Less Traveled written by Lauren Alaina, Meghan Trainor & Jesse Frasure
I am all kinds of hap, hap, happy that this is Lauren's new single. Last October Lauren released her five track, self-titled EP and I think it's incredible work. I've been a fan of her voice for a long time. I know her first album, Wildflower, which she released back in 2011 didn't exactly move mountains for her, but I still enjoyed the album and it was enough to keep me checking in to see what she was up to. Needless to say, when her EP debuted last fall I was there listening, seeing what she was up to. It's totally different than her last project for sure, but I don't get too rigid about genre lines, I just like good music, people. What's wrong with that? This song is empowering, encouraging, and totally for all the dreamers (like me) who want to live courageously and go down the "Road Less Traveled." After all we only get one life. So naturally I took this song to heart and put a sticky note lyrical reminder of inspiration from this song on my bathroom mirror so I'm reminded every morning not to only live the Road  Less Traveled, but also to "trust your rebel heart."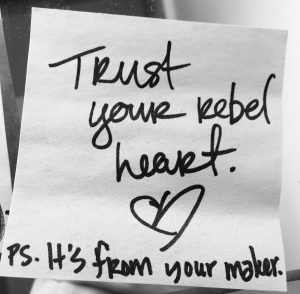 There's something to be said about following your heart and it's deepest desires. So yes, I love this song and hope you will too, but at this point I've pretty much worn it out…
---
Featured Songs
May We All written by Rodney Clawson & Jamie Moore
I never really got on the Florida Georgia Line bandwagon. I don't have anything against them, they seem to know who they are as artists and I think it seems (from a public perception anyway) to be really authentic so props to them for staying true and doing their thing. I will say FGL has had some really catchy music and I've definitely sang along and enjoyed some of it. I will admit I never thought they were going to blow up the way they did. I don't think I've had any of their music on any of my past playlists. This wasn't intentional, I had just never really connected enough with what they were doing to include it. However, I'm recently turning a new leaf with them I think, and I've grown to be a bit more fond of them. This is largely because I have mad respect anyone who chases authenticity, and in reading and hearing recent interviews with FGL I feel like my perspective on them has begun to shift. Then came this song, and I genuinely really like it. I'm glad 'May We All" made my hitlist, even though it's soaring to the top of the charts so quick I barely was able to include it.
This song evokes memories and emotions for me (shoutout to the writers, Rodney Clawson and Jamie Moore). It powerfully takes me back to my childhood and young adult life in small-town Ohio, and it makes me smile. There's an honorable theme to this song of just wanting great things (things that once made us happy) for other people so they can be happy too. There's a feeling of hope, that we'll all get to know and fully experience the simple, yet profoundly good things life has to offer.
So FGL, I'm with you, and May We All…
---
Stay tuned for Part Two of the MUSIC LOVE HITLIST where I'll break it down for another segment of the songs I've included on my playlist. In the meantime, do your ears a favor and listen, listen, listen until your heart is content.
 Listen on Spotify
 Listen on YouTube
Or you can listen to the entire playlist by clicking the video below.
Please share the MUSIC LOVE HITLIST with the people you love (and even those you only like), because as FGL sings, "May We All!"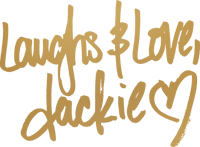 Part Two was posted on 10/7/16. Check it out here >>>> MUSIC LOVE HITLIST – Part Two.
Part Three was posted on 10/21/16. Check it out here >>>> MUSIC LOVE HITLIST – Part Three.
You might also like