Recently I've crossed into a place I'm not proud to admit I've entered. It's not a physical place, but rather a spiritual and mental place. It's a product of exhaustion coupled with fear, but mostly it's due to a greater distance between God and I because I've been wavering in my prayer life. I am living in uncharted territory and it's scary and lonely at times. I've been angry, really angry with God. This very well may sound pathetic, but I outright cried on and off for two days straight and in essence was having a little pity party for myself. Presently I'm living very much in the unknown with no sense of worldly stability (not that anything in the world is actually stable) and it's been downright frightening.
Last month it became abundantly clear to me that God was calling me to take a gigantic leap of faith. I left a full time job with benefits for many reasons I will leave unsaid. My decision was not made on a whim and certainly was not taken lightly. I prayed fervently (borderline obsessively) for a very long time about this decision, pondering in my heart while I discerned God's leading. Every time I prayed about it, God gave me more confidence and courage to follow through with what He was asking me to do. My prayer life revealed that He wanted me to trust Him even without seeing the next step. He was asking me to leap with Him, to jump off the cliff without a parachute – to leave the seemingly secure to wade in the unknown waters. My 'yes' to Him at this particular crossroads in my life meant saying goodbye to a consistent source of income and departing the familiar. I knew I didn't really have the courage to make that decision without a little help so I prayed for the grace and courage to do what He was asking me to do. I prayed that He would help me to let go and leap with Him. He answered. He poured out His courage into my tiny little heart as I begged Him to stay close to me and then I pulled the trigger. I put in my resignation- two and a half weeks. My final day was Good Friday, which I'm convinced was no coincidence.
Since then God has given me many consolations and confirmations that the decision I made was the right one given my circumstances. One such consolation was the immediate sense of peace and relief I received. In fact, I've never doubted the decision (and I still don't), but I could not have anticipated how this road would unfold. My trust and faith has been tested and is continuing to be tested. This road has been tough – spiritually, mentally, physically, and financially, but that's often how the 'road less traveled' turns out to be. To be brutally honest, it's been hard. Damn hard.
Following Jesus is not easy. In fact, it'll break you sometimes. And that's where I've been. Broken. In retrospect I'm saddened and somewhat ashamed that I found myself where I was just a few short days ago. My breaking point depleted me. I felt so low at one point that I quite literally found myself saying, "if this is what it feels like to follow Jesus, then what's the point? This hurts. How can a loving God, a loving Father, permit this kind of desolation?"
Yet every time I've been in a space of  desolation – that awful, lonely spot that feels empty and hopeless, the abyss of nothingness, the point of despair, the place where I am most cognizant of my complete human weakness – it is then when I can say nothing else but what Simon Peter said: "Master, to whom shall we go? You have the words of eternal life [John 6:68]."
Difficult circumstances test our faith the most. Living in the unknown shapes us into stronger, more vigilant people. We are pruned and shaped the most when we are most desperate for our Father. It is in those moments of suffering and struggle that we are called into a deeper sense of who we are at our core. It is then that we have to face ourselves and decide if we really believe and just how much we are willing to sacrifice for  our beliefs.
There simply is no other choice. There is no better path. There is no better Master.
I no doubt have desperately NEEDED God's graces to move me through this stage of life. I have needed God's graces to turn a corner and become renewed to fight the fight and risk most everything I once had in order to really LIVE. I've prayed for His graces to be poured out upon me. I've been praying for His graces of every kind really – I'm not shy about being selfish in what I'm asking from our Heavenly Father. I'm not stupid, I can see my incredible nothingness and weakness without Him. I am NOTHING without Him.
The real turning point for me, the real act of grace came through the Sacrament of Reconciliation. I hadn't been to Confession in probably two months – my normal is typically once a month. I had become acutely aware that my sinfulness was blocking God's graces from flowing within me and it was largely contributing to my feelings of desolation.
As I wrote in my prayer journal last Friday – and when I say wrote, it was more of an angry scribble – I heard the Lord beckoning me to come to Him in Confession.
Go to Confession, child. Go to seek forgiveness so you may receive my mercy and blessings more fully. Your sinfulness is standing in your way, keeping you from receiving fully my blessings, but I am ready to forgive you – to bless you, but I need you to come to me in Confession. You know the power of my Sacrament. Allow me to pour out my graces upon you. Shame is not from me – that is from the evil one. LOVE is from me. I have more love waiting for you at Confession. Come receive it, my child.
The Sacraments are real, my friends. Jesus instituted the Sacraments for our benefit not for Him to come down on us and make us feel bad. The Sacraments are a very real, tangible way for our human minds to somewhat grasp the majesty of the invisible – the reality of His graces. Those graces sanctify us, make us holy, and allow us to begin again – renewed in life and spirit. These graces are the channel in which the Holy Spirit travels. Don't close off the channel for those graces to flow within you. Open wide the pathway so that you may have LIFE.
In the midst of the fear and chaos rattling the chambers of my heart I had strayed. In my exhaustion I had strayed. But I have since been renewed. Gods graces have renewed me. His spirit is beginning to move in me once again. I want to go deeper. I want to know Him more than ever before. He is the keeper of my heart and I want to hand my heart to Him for safe keeping and an explosion of passion and love.
Don't you want to be closer to the Giver of Life as well? Don't you want LIFE instead of death? Don't you want peace instead of fear? Seek God's graces, open wide the channel, and draw closer to Him than ever before. Train your heart to move toward Him and He will pull you in. He's waiting for you with arms wide open to dust you off and fill you with His blessings just like He has been doing with me.
It's all going to be ok. Jesus, I trust in You.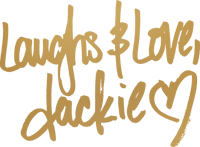 You might also like