Hi there! Remember me? I'm sorry I've been neglecting this little blog space where I get to intersect with your life even if just for a little while several times a month. I'm sorry it's been a month and a half since I've last posted anything. The thing is, I have been writing. Really, I have. I've just been working on my first draft of my very first book. I've given myself a super aggressive deadline because everything in my life has been pointing me and encouraging me to do so. I chose to say yes and have been doing my best to move forward in my yes. It's been great for the progress of my book. I'm hovering around the halfway point of a very rough first draft and I'm super stoked! However, my yes has not been so kind in terms of meeting y'all right here at my blog. But… I feel very called to share a little lesson I've been learning while I do write my book so I'm back for a brief flash!
First of all, let it be known that writing non-fiction about your own life can be pretty dang difficult at times. Sharing things about your past, including some of my least proud moments as well as some of your most influential spiritual moments is even more difficult. Still I feel called to write my story. Something in me knows it is my gift to write and it is my gift to write about truth. Not just truth, but a story of God's great love and mercy through exposition of truth. All I really want to do is reflect the light God is shining on me right back at Him, to glorify Him and hopefully be a conduit for His great love and mercy to reach other people, other souls. I want that for you and I want that for me.
As I write and stir up all these things from my past, it causes me to second guess and question and process through so many emotions. Still there is a constant knowing God is asking me to share it, He's asking for my yes in this way. So I write on, and there are moments when it hits me hard and I slip into insecurity and fear of what people will think when they read about my life – both the bad and the good. How will this be received?
It's more difficult still to walk through life and look at those people surrounding me in my day to day life and wonder if they'll bother to read my book when it's done should I be lucky enough to have it published some day. Will they bother to read it, and even more, what will their reaction be? Will I be judged? Will they understand? Will they step in stride with me in compassion and understanding? Will they laugh? Will they think I'm crazy? What if the people closest to me will feel any or all of those things?
All these thoughts were swishing around in my head like clothes in the washing machine, twisting, turning, spinning in my head and heart, particularly last weekend after a 12 hour writing frenzy over the course of two days. When I woke Sunday morning I rolled out of bed and decided I'd just keep writing. I didn't have to make a decision immediately as to whether or not I'd ever do anything with this book or let anyone else's eyes ever gaze upon it. I'd just write now, edit later, and ultimately decide somewhere down the road what to do with it all.
I placed myself in a pew in the middle of church last Sunday morning. I rested in a pew of a church whose parish I am not actually a member of (not that it matters… I am just pointing out I don't always end up in this particular church, still I was led there last Sunday morning). Father Dexter Brewer went into his homily after the Gospel reading and he zeroed in on my heart as these words from an anonymous source poured from his mouth:
"If we wish to live our lives fully, we must be willing to disappoint those we love."
I was stunned. All the worry and fear I had been struggling with was beaten down with his words of Truth. Our greatest calling and the only one we really should be concerned about answering to is the call of God our Father. Even the people we love most and want to please the most must be secondary to God. I already knew this concept. It wasn't new to me, but I hadn't been living it out to the fullest. In fact I had found myself mostly concerned with how I might possibly be judged by other people which had me willing to compromise (intentionally or unintentionally) my greatest and only responsibility – my yes to God.
I know Father Dexter Brewer wasn't sharing these words without having experienced the struggle himself. That very day he had also reiterated his Truth of having walked through his own form of this struggle. Raised a Baptist, his parents (maybe just one of them, I can't remember) was not necessarily "on board" with his decision to become Catholic years ago. Then not only did he become Catholic, but he eventually became a Catholic priest! It's not what his family had pictured for him, nor did they necessarily desire it (from what I could gather), still he knew it was his yes to live out. He knew it was his walk in Truth and he had to face the possibility of disappointing the people he loved the most, even his own parents. It all resonated so very much as I sat there, staring down my own form of that struggle, but it gave me so much strength and hope to press on.
Don't let anyone else get in the way of your yes to God. Seek God in all that you do, then listen to Him, say yes, and move forward little by little.
Don't be the person smothering the people you love. Don't be the person throwing obstacles in the way of the people you love as they chase their greatest calling in life, their yes to God.
If we can be objective, what must it feel like to realize you might be the person standing in the way of someone else's yes to God? To steal a few lines from Jessica Campbell and Ruth Collins' beautifully crafted song, The Anchor & The Sail,
What if I am the anchor and you are the sail
And you've been trying to move, trying to do something
And I've been holding you right here
You wanna go, you wanna go, but I wish you would stay
Is it the time to cut the ties and watch you fly away?
Are you the anchor to someone else's sail? We probably all are a bit of an anchor to someone at some point or another in our lives. But we don't have to be. Choose to watch people sail in all God's glory. Lift your anchor, and let people sail if God is calling them to sail.
The one thing we should want the most for the people we love is for them to follow the will of God for their life. We can't possibly know what that is for any other person because God doesn't speak to any two people in the same way. Why would He? No two people have the exact same experiences in life. No two people have the same disposition of heart or perspective. Only you can strive to discern where God is leading you. Only they can discern where God is leading them. So encourage one another in that holy pursuit. Encourage one another in chasing God's plans and dreams for each other. It is where we're meant to be.
Love hard and let go. The future of those you love is not in your hands. Encourage people to chase God's will for their lives, even if it's painfully unlike what you've always desired for them.
Love hard, my friends. Love hard and love faithfully. It's all we've have.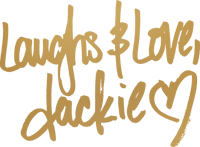 You might also like